Skip to Content
Examining the Connection Between Wet Basements and Foundation Damage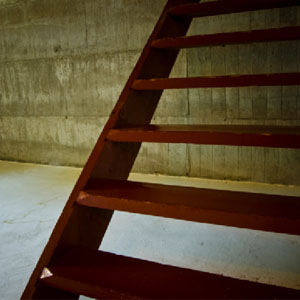 How Damage to Your Home's Foundation Can Lead to a Wet Basement
You never want to walk down to your basement to find a pool of water on the floor. With a little knowledge and help from a foundation repair technician, you can prevent this common problem. Here's how damage to your home's foundation can lead to a wet basement:
Causes
If your foundation is not adequately waterproofed, water will inevitably find its way through your walls and into your basement. Common types of foundation damage that can lead to leaks include bowed brick and concrete walls, stair-step cracks in concrete block walls, and cracks in a new home foundation that wasn't given adequate time to settle. Unfortunately, these problems only become worse with time if not repaired by a qualified technician.
Damages and Health Hazards
If left unchecked, foundation damage coupled with water leaks can lead to worse damage. Water leaks continue to damage your foundation, and your damaged foundation, in turn, allows more water in. What's more, water leaks can present a health hazard by causing mold and mildew to grow on your walls and floor. Even if you have an unfinished basement, mold spores can find their way into air ducts and vents, worsening health problems for people with respiratory illnesses and asthma.
Solutions
If your damaged foundation is allowing water into your basement, consult with a drainage correction and foundation repair expert to find out the best path forward. In most homes, a foundation repair with concrete pressed pilings can fix the problem. A technician may also opt to install a drainage correction system to collect water and channel it away from your home.
At Structured Foundation Repairs, Inc., we help homeowners correct foundation issues with skilled foundation repair and drainage correction services. We focus on efficiency and quality, finishing most of our projects in under a day. To discover how we can give your home a solid foundation, call us at 972-484-1200.
OUR MOTTO IS "DO THE RIGHT THING"