Skip to Content
The Best Foundation Repair Company in Mesquite, TX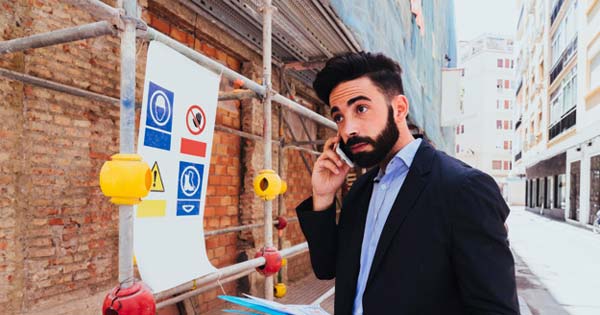 Foundation and Drainage Assistance, Call Structured Foundation Repairs
Do you seek a skilled foundation repair company in Mesquite TX? Uncorrected foundation and drainage issues frequently cause serious long term problems for real estate owners. To obtain a rapid, free assessment of the condition of your home's slab or pier and beam foundation system and drainage, contact Structured Foundation Repairs, Inc. We also serve commercial clients.
Select Structured Foundation Repairs, Inc.
Our company assists real estate industry professionals, mortgage lenders, and real estate owners throughout the Metroplex. We strive to supply excellent customer service. Just consider a few good reasons to trust us with the repair of your Mesquite property's foundation:
How can we help with your Foundation And Drainage Repair Issues?
Our management team includes well-qualified professionals with expertise in business, structural engineering, real estate, and construction;
We furnish free estimates;
We work closely with engineers to ensure our work benefits customers;
Our crews make every effort to protect surrounding landscaping;
We maintain a fully insured company;
Our staff will work closely with plumbing professionals to help ensure the integrity of customer plumbing systems during foundation and slab repairs;
We stand behind our work!
The integrity of a building's foundation plays an important part in determining the anticipated useful lifespan of the structure. For example, homes that routinely experience water-filled basements or water-soaked pier and beam foundations may sustain a variety of serious environmental problems. Similarly, a crumbling or rotting foundation may cause some parts of a building to shift out of alignment, causing a variety of unwelcome potential problems for residents: sloping or sagging floors, unstable staircases, misaligned doorways, and windows, or even collapses. By making efforts to correct slab and foundation issues before they become serious issues, home and business owners help protect their investment in real estate.
Our Services
Structured Foundation Repairs, Inc. offers a number of valuable services. Soil conditions, terrain and the structure of a building may all impact the type of repairs we undertake in any given situation. Contact us to perform these skilled projects:
Installing concrete pressed pilings
Installing steel pressed pilings;
Replacing wood in crawl spaces located beneath floors;
Stabilizing humidity levels within crawl spaces;
Ensuring adequate ventilation within crawl spaces;
Installing French drains to prevent water from draining under a slab;
Ensuring adequate surface drainage.
We work closely with engineers and other professionals to ensure the foundation repairs we perform help stabilize and secure dwellings and buildings. As a qualified foundation repair company in Mesquite TX, we exercise care and attention to detail.
Contact Us
Maintaining the foundation of your home or business building in good condition can save you money over the long term. To obtain a free assessment of the condition of a slab or foundation, contact Structured Foundation Repairs, Inc. Simply use the convenient online form or call us at 972-484-1200.
OUR MOTTO IS "DO THE RIGHT THING"