Skip to Content
Foundation Repair Company in Rockwall, TX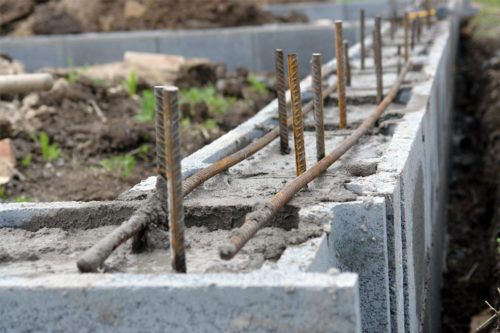 Top-Tier Foundation Repair Service in Rockwall, TX
Foundation problems can lead to all types of concerns for property owners. That's why it's so critical to address them as soon as they pop up. If you wait to address and take care of foundation issues, you're not doing yourself any favors. You're only making things harder on yourself.
Finding the best foundation repair company in Rockwall, TX is as simple as reaching out to Structured Foundation Repairs, Inc. We're a full-service company that can turn all of your foundation woes around quickly and easily. We specialize in pier and beam repair, slab foundation repair and drainage correction service.
Is Our Foundation Repair Service in Your Future?
The quicker you identify foundation problems, the better. Prompt professional foundation repair service can often stop matters from worsening. These things frequently signify foundation issues:
A chimney that's slanting conspicuously in one direction.
Garage door gaps.
Window and door alignment troubles.
Brick and stucco splits and cracks.
Flooring cracks.
Unusual amounts of moisture in crawl spaces and basements.
Floors that droop noticeably.
Water collecting below your property.
More pests inside of your basement than normal.
If you start seeing unsightly cracking on the exterior or interior of your property, you need a foundation repair service! Our team members can help you take care of slanting garage walls, sheetrock cracks, a drooping roof and so much more. Remember, fast action is optimal for people who want to successfully conquer foundation issues.
Why Prompt Professional Foundation Repair Service Is Wise
Prompt professional foundation repair service is an intelligent choice for a handful of reasons. Prompt service, first and foremost, can keep foundation issues from getting more and more severe. It, in turn, can stop them from becoming more complicated and costly to manage. If you're serious about saving lots of money, swift action is the way to go.
Foundation repair service will also make it a lot easier for you to sell your property and earn yourself a higher profit margin. If your home has any kind of foundation trouble, it just won't be as attractive to potential buyers. Foundation repair can be excellent for raising the value of your home.
Last but not least, foundation repair can save you from having to deal with headaches. Who wants to have to worry about interior cracks, annoying pests, sagging or anything else?
Call Structured Foundation Repairs, Inc. today
If you're looking for the greatest foundation repair company in Rockwall, TX, your answer is Structured Foundation Repairs, Inc. Call our distinguished local firm to get more details about our in-depth repair work. Our employees are all courteous, patient, knowledgeable and detail-oriented people who can answer all of your questions clearly and confidently. Call or email us to request a complimentary evaluation.
OUR MOTTO IS "DO THE RIGHT THING"