Skip to Content
Different Types of Building Foundations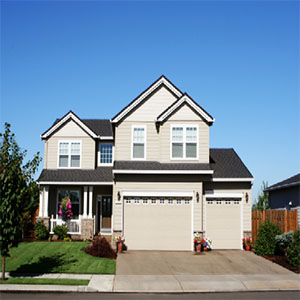 Common Question About Foundation Problems
Residential, industrial, and commercial buildings all require strong foundations to help them stay stable and secure. However, depending on the type of building, its location, and construction goals and budgets, the building may be constructed with different types of foundations. There are five common foundation types designed to keep buildings secure.
Slab Foundation
Slab foundations are the most basic type of foundation. They're created by laying concrete directly onto excavated land. At the edges of the slab, concrete is also poured to create the footings for the foundation. Slab foundations are low cost, straightforward, and work in any kind of environment.
Crawlspace Foundation
For homes in areas where the frost line is shallower, crawlspace foundations are more common. These foundations are built with four walls that protrude from the soil. The walls support a series of joists that are used to construct floors directly above. This type of foundation is typically found in residential construction.
Pier and Beam Foundation
Used in residential and commercial applications, pier and beam foundations are perfect for homes built on fairly unstable soil. Concrete or metal piers are driven into the soil below until they are no longer affected by changes in surface soil. Beams or joists are constructed above the piers and support the rest of the building, similar to the joists used in crawlspace foundations. Reinforced pier and beam foundations are ideal for homes that need foundation repair.
Basements
In areas where stable soil is more common, basements can be built in residential, commercial, or industrial applications. In terms of functionality, basements are a cross between a crawlspace and slab foundation. They're perfect for homeowners living in the northern U.S. who need a little extra space.
To learn more about different foundation types, contact the foundation and drainage experts at Structured Foundation Repairs Call 972-484-1200 to learn more about our foundation repair services, including pier and beam installation and mudjacking.
OUR MOTTO IS "DO THE RIGHT THING"