Skip to Content
Purchasing a Home? What to Look for on Its Foundation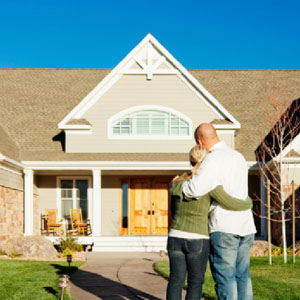 Ways to Ensure That Your New Home's Foundation Is Safe
Buying a home can be very exciting, especially if you are a first-time homeowner. However, before you close on what you think is your dream home, make sure the home's foundation is completely free of problems. Foundation issues are not only costly but can also devalue your home without the proper repairs. Here are some ways to ensure that your new home's foundation is safe.
1. Have the Foundation Professionally Inspected
Although you may be able to see signs of foundation damage, including cracks around the home or signs of water damage in the basement, nothing is as comprehensive as a professional foundation inspection. Having your foundation inspected before closing on a home is a common practice; whether a foundation is in good shape can quickly change the terms and the price of the home sale.
2. Request Documentation of All Foundation Work
Regardless of the results of the foundation inspection, it's also a good idea to make sure any and all work on the foundation is completely documented. If a foundation has been repaired in the past but is still showing signs of failure, make sure the current homeowners rectify the issue with their foundation repair company before closing.
3. Determine if There Is a Warranty
If foundation repairs have been made in the past, find out whether the foundation has a valid warranty. Asking the company that made the original repairs to sign off on the current condition of the foundation is a great way to protect yourself in the event of any future foundation damage.
4. Make Sure All Repairs Are Up to Code
Your professional foundation inspection should reveal any code violations made during previous repairs. Make sure that a condition of closing is contingent upon repairs being made before the sale is finalized.
For the very best foundation repair services in the Dallas area, contact Structured Foundation Repairs, Inc. Call us at 972-484-1200 today or visit us online.
OUR MOTTO IS "DO THE RIGHT THING"